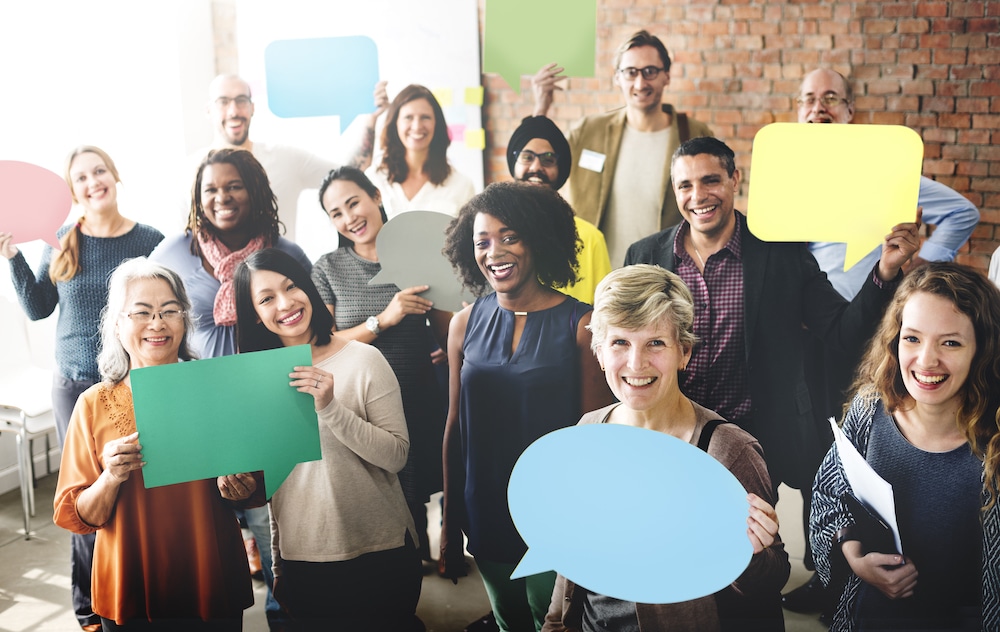 Have questions on our consulting services? Find the answers to some commonly asked questions below, or contact us to get more information!
Consulting FAQs
Why should we use your consulting firm rather than a staff RDN?
There are many advantages to using our consulting services over hiring in-house staff. The overall cost of an employee is more than just their hourly rate. Most notably, fringe benefit costs are constantly on the rise. Health insurance premiums alone continue to rise 15%-20% each year which is a huge, ongoing expense. When comparing consulting rates against the cost of an employee, you will no longer need to pay the following ongoing employee costs:
Health insurance
Social security/Medicare
Workers Compensation Insurance
Federal/State Unemployment
Retirement plan expense/contribution
Professional liability insurance
Continuing education expense
Professional dues
Paid time off (vacations and holidays)
Employee turnover costs-hiring and training expenses of new employees
Additionally, we offer many advantages including:
Independence (no supervision needed)
Objectivity
Flexibility
Expertise: We are the nutrition experts
Would the same RDN be coming to our facility each visit?
We will assign consistent staff to your facility. The advantage of working with us is that there is always someone available to help you—we are a phone call away. If your RDN is not available (due to vacation or illness), someone else will be assigned to assist you with your needs. We are just a phone call or text away.
How often would the RDN visit?
We will help you determine the frequency of RDN visits needed based on acuity level, number of residents/patients, number of admissions, involvement in meetings, foodservice, QAPI, etc.
How many hours would the RDN spend in our facility per month?
Hours depend on your needs and desires. We will assess the acuity level of your residents as well as other factors and provide an estimate of the number of hours needed. Adjustments may be made once we get to know your facility, your staff and your resident's/patient's needs.
Will the RDN do quality improvement checks?
Quality improvement checks are done routinely, and recommendations are made as needed. This may include significant weight change tracking, pressure injury reviews, sanitation checks, meal service and documentation audits. Inservice education, compliance and survey readiness audits, and quality assurance/performance improvement programs can be provided based on need.
Will our RDN be available to help us at survey time?
Our staff will help you prepare for survey and be there for you at survey time. We are just a phone call or text away!
What if we have questions between visits?
Simply call/text/email your RDN directly or call our toll free line at 1-800-342-0285 and we will take care of your needs. Or if you prefer, you can email us at info@beckydorner.com.
What about staff education?
Inservices can be included as part of the basic service, or can be presented as a separate proposal if desired.
What if we need other resources?
Can you provide continuing education for our professional staff?
We have a wide variety of continuing education (CE) programs available from live webinars, to self-study hard copy courses and recorded webinars. Our courses are approved by the Commission on Dietetics Registration (CDR) for RDNs and NDTRs. CDMs may also be able to obtain CE hours from us (some courses are preapproved by the CBDM and others will need subsequent approval). We also have inservices available for frontline staff. Visit Continuing Education or Staff and Client Education for details.
What about sanitation/food safety issues?
Our RDNs and NDTRs are trained in food safety and sanitation and will provide expert guidance and training for your food and nutrition services director and kitchen staff. We will assess compliance to state and federal food service laws and regulations.
Can you help us reduce our food costs?
We can provide education for your food service director, help you analyze food service department cost leaks, choose an appropriate vendor and/or GPO, assist with choosing and implementing internal controls such as menus, recipes and production schedules. We have helped our clients save thousands of dollars!
Can you help us improve our dining programs?
Yes! This is an area where we have a lot of expertise and resources! Our Making Mealtime Magic program can help you determine where you want to make changes and provide you with the resources you need to make implementation easy!
Why Partner with Becky Dorner & Associates Consulting?
Established in 1983 by Becky Dorner, RDN, LD, FAND, the organization has grown into a full-service nutrition and health care consulting firm specializing in healthy aging for adults and older adults. We provide nutrition services for facilities in Ohio and Western Pennsylvania and nutrition education, coaching/counseling and medical nutrition therapy for individuals and groups.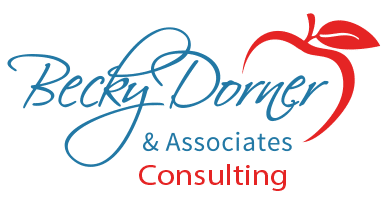 Becky Dorner, President/Founder is a nationally recognized and award winning leader in the field of nutrition and dietetics with active involvement including past board positions in the Academy of Nutrition and Dietetics (Academy), Association of Nutrition and Foodservice Professionals, National Pressure Ulcer Advisory Panel, Dietetics in Health Care Communities (a dietetic practice group of the Academy), Academy Foundation; and volunteer positions for the Ohio Health Care Association, and the Association of Ohio Philanthropic Homes & Housing for the Aging.